Wall hangings made with yarn are a rage these days, and with good reason. They are giving some serious bohemian charm to any space AND they use up your leftover yarn that you probably have laying around. How about to make one yourself #hygge? Even without tools, it is possible. Check out our favorites now and enjoy!
P.S. Want the DIY Project? Click on the title of the project you like.
This beautiful boho charm piece is literally made of a mop, and strung across a stick that you can find in your backyard. A perfect example of upcycling.
Now, for some colour… this one is woven using a basic loom and afterwards lots of tassell shaped pieces are added in different areas. Be sure to use contrasting colours to get this amazing effect.
This colourful wall hanging is made with lots of different yarn scraps, stitched in a random manner that gives a very organic freeform sort of vibe. It's a great way to get rid of your leftover yarn.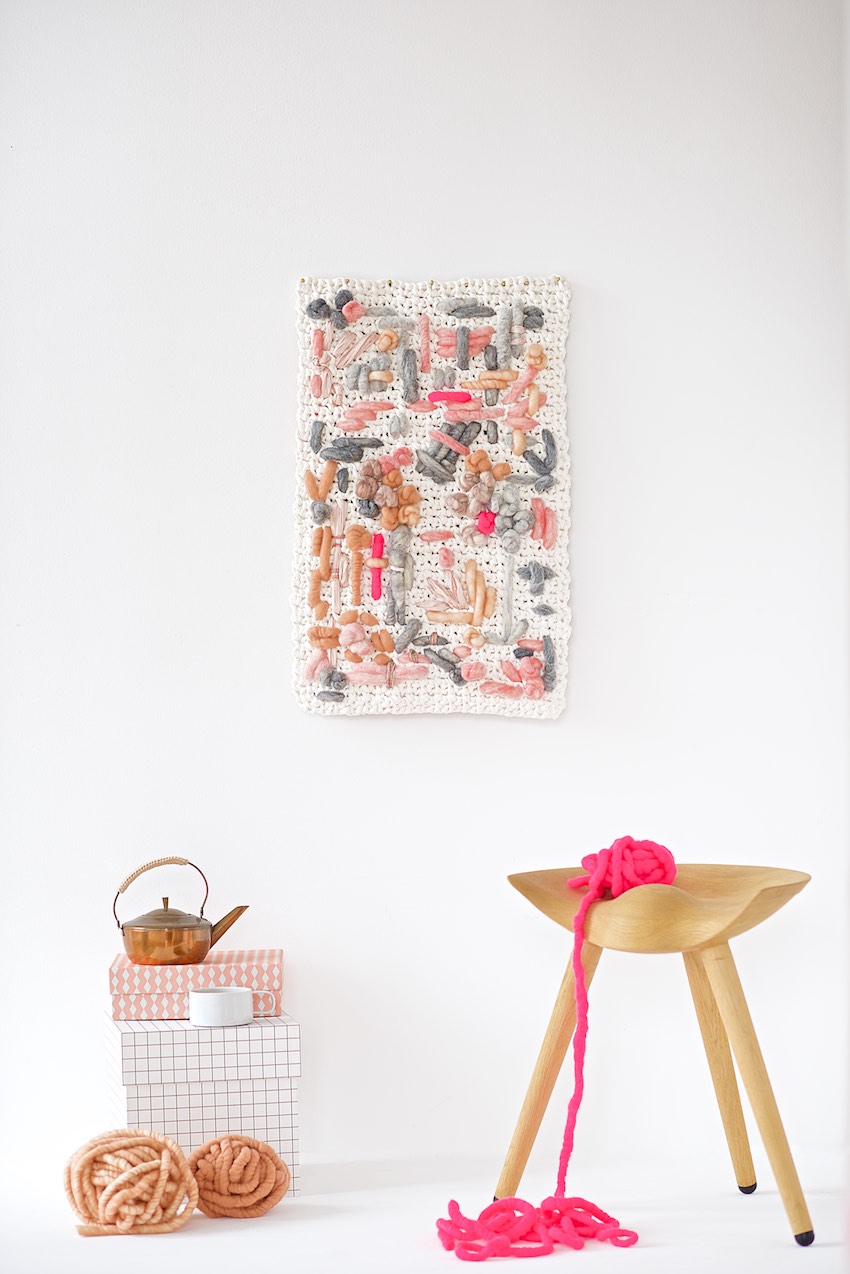 This piece is all about the texture that is created from a technique, called macrame.
Yes, it's woven, but you don't have to weave it yourself. Grab a woven accent rug and repurpose it by turning it into a wall hanging with lots of pretty fringes.
This beauty is made with a series of tassels that are arranged in a chevron pattern and then layered on top of one another to create an eye-catching effect.
Made with a combination of pom poms and fringes, but this time the pom poms are large and made with many different yarn colours creating a vibrant multi coloured effect.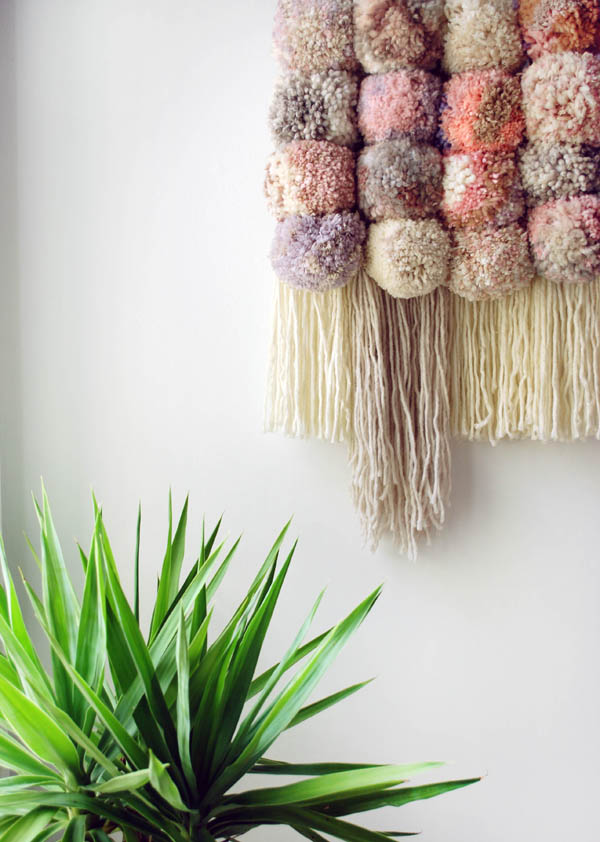 This stunning piece is made with tons of yarn scraps, by forming them into lots and lots of pom poms. Arranged into a circular shape by gluing them to a wooden backing.
This beauty is actually one of the easiest ones to make, thanks to the simple process of creating fringe. Long, trimmed in a unique way to the bottom, giving it some serious personality.
Mop Head
This textured wall hanging is made with contrasting yarn colours, with a couple of wooden beads and some mini pom poms. The key is to layer different shapes and lengths over one another.